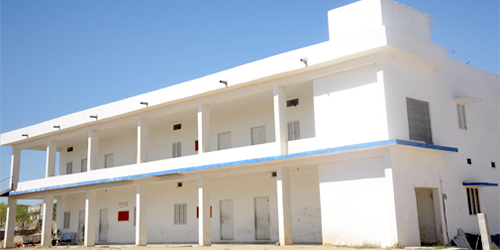 Mr. Hari Singh Director, HGCA
Director, HGCA
Welcome to HGCA
As I look back over the last twenty four years I am possessed by a great feeling of satisfaction to witness that HillGrove col's Institute of Pharmacy which began its life as a tiny sapling has spread its branches and dug firm roots akin to a Banyan tree, providing quality education and a strong foundation to the young of our nation. It has more than upheld its aim of coming into existence of providing perfect public school education intermingled with the tenets of Indian culture. The motto of this school, "Care, Capacity and Capability" was carefully thought of to portray the development of a child through the journey in school. Care at the tender age of primary school, Capacity as the child grew to middle school and became aware of his or her talents and weaknesses and strived to overcome them, and Capability as the youth matured to a fine individual well recognizing his or her aptitude and potential and further honing them to perfection.
Children with tender and receptive minds are eager and natural learners. They are quick to observe and absorb all around them. We at HillGrove col's Institute of Pharmacy endeavor to optimize their creative and adventurous spirit by providing them all possible avenues of creativity, adventure and sport activities. They being free spirits we encourage their imagination to spread wings and not restrict their thoughts.
Education today is dynamic. Research into the teaching aspect has thrown many innovative methods of teaching. There is a much deeper insight into the ways a child learns. Hence it is imperative that the teachers are thoroughly updated in the latest methods and the diligent use of them. We make sure that our faculty is aware and trained in the modern methodology of teaching and it is our intent to achieve the perfect teaching learning environment so as to facilitate the students and teachers to gain the best possible results.
Today's youth are the leaders and team builders of tomorrow. We put in our utmost to groom them to boldly face the challenges that await them in the future. We, therefore, include them in the Students Council and involve them in sports and games which not only polish their qualities of leadership, camaraderie, and team ship but also the grace to lose with dignity.
Environmental degradation is a major concern today and the young shall have to deal with it in a big way in the time to come. The students of HillGrove col's Institute of Pharmacy are made aware of global warming, its ill effects and the effective ways to lessen the carnage caused. HillGrove col's Institute of Pharmacy is actively involved in transplanting of even very old trees which were marked to be cut down in the name of development. Very soon our campus shall be a no refuse one as its total waste shall be productively recycled in the campus itself
Finaly I must add that the Alumni of our school have made us ever so proud by the conduct of their professional and social aspects of life. They have brought glory to themselves, their families, to us and above all to the nation. We are sure that as our students cross over the barrier and join the main stream they too shall keep the banner of their Alma Mater flying high.
Mr. Hari Singh Director, HGCA
---